An Emerging Deadly Trend: Water pipe Tobacco Use
An Emerging Deadly Trend: Water pipe Tobacco Use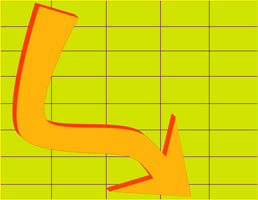 In the last few years, new popularity for an old form of tobacco use has been gaining ground within this already susceptible group. Water pipes (also known as hookahs) are the first new tobacco trend of the 21st century. This Trend Alert looks at the emerging water pipe tobacco use trend and the widespread misperceptions that exist about its use.
Existing evidence on water pipe smoking shows that it carries many of the same health risks and has been linked to many of the same diseases caused by cigarette smoking. Access to this "new" form of tobacco use continues to grow, especially in hookah cafes targeting 18-to-24-year olds. The tobacco control community must educate the public about the potential dangers of the growing water pipe trend.
In the last few years, new popularity for an old form of tobacco use has been gaining ground within this already susceptible group. Water
pipes (also known as hookahs) are the first new tobacco trend of the 21st century. Originating in the Middle East and spreading throughout Europe and the United States. These small, inexpensive, and socially-used tobacco pipes have become as fashionable as cigars were in the later 1990s, especially among urban youth, young professionals, and college students. Small cafés and clubs that rent the use of hookahs and sell special hookah tobacco are making their mark on the young, hip, urban scene. Like many tobacco products, use of these pipes is linked to lung cancer and other respiratory and heart diseases. Water pipe tobacco smokers are exposed to cancer-causing chemicals and hazardous gases such as carbon monoxide.
Water pipe users are also exposed to nicotine, the substance in tobacco that causes addictive behaviour. Despite knowing the dangers of water pipe smoking, one study found that most (more than 90%) beginning water pipe smokers believe cigarette smoking is more addictive than wastepipe smoking. The same study also found evidence that the use of water pipes is increasing throughout the world.
Background and History
The wastepipe is used to smoke specially made tobacco by indirectly heating the tobacco, usually with burning embers or charcoal. The smoke is filtered through a bowl of water (sometimes mixed with other liquids such as wine) and then drawn through a rubber hose to a mouthpiece. Other common names for water pipes include hookah, narghile or narghila, shisha or sheesha, and hubbly-bubbly.
Water pipes generally consist of four main parts:
The bowl where the tobacco is heated
The base filled with water or other liquids
The pipe, which connects the bowl to the base
The hose and mouthpiece through which smoke is drawn
Water pipe smoking originated in ancient Persia and India. The original "hookah" is believed to  have been carved from a coconut shell, with the milk used as a filtering agent. Early water pipes may have been used to smoke opium or hashish, as evidence of these water pipes predates the use of tobacco in the Middle East and Asia. After the advent of tobacco in the region, a special prod-uct was developed mixing shredded tobacco leaf and honey, molasses or dried fruit. This tobamel/ tabamel (combined tobacco and a sweetener) is generally called shisha in the United States. Pre-packaged quantities of shisha are sold in a variety of flavours, including apple, banana, berry, cherry, chocolate, coconut, coffee, cola, grape, kiwi, lemon, licorice, mango, mint, orange, peach, pineapple, rose, strawberry, tutti fruity, vanilla and watermelon.
Although limited research has been done on the health risks of wastepipe use, the existing evidence indicates that water pipe smoking carries the same or similar health risks as cigarette smoking.
Links have been made to many of the same adverse health effects, including lung, oral and bladder cancer, as well as clogged arteries and heart disease.
An analysis of mainstream smoke from water pipes found that it contains significant amounts of nicotine, tar and heavy metals.
A study of nicotine and cotinine (a chemical marker of nicotine exposure) levels in hookah smokers found high amounts of both chemicals after one session of hookah use.
Nicotine and cotinine levels were measured in the participants' blood before and after smoking. The level of nicotine increased up to 250 percent and the cotinine level increased up to 120 percent after just one session of smoking, lasting 40 to 45 minutes.
 Water pipe use may increase exposure to carcinogens because smokers use a water pipe over a much longer period of time, often 40 to 45 minutes, rather than the 5 to 10 minutes it takes to smoke a cigarette.
 Due to the longer, more sustained period of inhalation and exposure, a water pipe smoker may inhale as much smoke as consuming 100 or more cigarettes during a single session.
These studies provide compelling initial data which suggest that water pipe smoke is at least as toxic as cigarette smoke.
Existing research into the direct and singular effects of water pipe smoking is complicated by the fact that many water pipe users also smoke cigarettes.
 Another potential problem is that commonly used heat sources that are applied to burn the tobacco, such as wood cinders or charcoal, are likely to increase the health risks from water pipe use because when burned on their own these heat sources release high levels of potentially dangerous chemicals, including carbon monoxide and metals.
Finally, the social aspect of water pipe smoking may put many users at risk for other infectious diseases, such as tuberculosis and viruses such as hepatitis and herpes. Shared mouthpieces and the heated, moist smoke may enhance the opportunity for such diseases to spread.
Also, although limited research has been done in this area, the second-hand smoke from a water pipe is potentially dangerous because it contains smoke from the tobacco itself as well as the smoke from the heat source used to burn the tobacco. More investigation is certainly needed to determine the health effects of both long- and short-term water pipe use, as well as the relative risk of water pipe use compared to other forms of tobacco use. However, the available research strongly indicates that water pipe smoking presents many of the same risks as cigarette smoking and is not a safe alternative to smoking cigarettes.
Perceptions, Awareness and Prevalence
Despite the evidence that water pipe smoking has health risks at least similar to cigarette smoking, the general perception is exactly the opposite. Water pipe tobacco smokers generally believe that it is less harmful than cigarette smoking. Most smokers also believe that the water-filtration and extended hose serve as filters for harmful agents.
A recent study of 1671 mostly Arab-American teens, ages 14 to 18, in Michigan found that 27 percent had ever used a water pipe. This percentage increased from 23 percent of 14 year-olds to 40 percent of 18 year-olds. The same study showed that water pipe use is also a strong predictor of cigarette smoking. The researchers found that the odds were two times greater that teens who used hookahs would also be cigarette smokers. Even more concerning, they found the odds of a teen experimenting with cigarettes were more than eight times greater if they had "ever smoked" a water pipe.
Most studies related to prevalence are from the Middle East and Asia. If the U.S. trend grows to resemble international patterns, however, the data are disturbing. A study of Israeli youth, ages 12 to 18, found that 41 percent had used a water pipe and 22 percent smoked at least every weekend. The rise in water pipe use in the United States may be a result of marketing for hookah cafés geared toward 18- to-24-year olds. These young adults appear to be the fastest-growing population of hookah users, especially in and around colleges and universities. As hookah popularityand prevalence increase, the fact that many young hookah users also currently smoke cigarettes18 should be a cause for concern to policymakers, university administrators, and the general public.
Hookah Bars and Cafes
The discovery and popularity of hookahs and establishments that rent hookah pipes, have grown greatly in the United States in the past ten years. Most U.S.-based distributors of shisha were established within just the last five years. As the Arab and Arab-American population in this country have grown, the availability and use of water pipes has also become more commonplace.
Hookah bars or cafés have sprung up in urban areas and cities and towns near large colleges or universities. Even a few of the states with strong smoke free air laws have been unable to slow the emergence of hookah bars and cafés. California, Illinois, New York, Texas and Virginia currently have the greatest number of these establishments, most of them located in major cities or near universities. However, hookah bars and cafés have appeared in more than two-thirds of the states. Based on U.S. business listings and categorized web-listings, an estimated 200 to 300 of them currently operate in the United States, with more appearing every day.
Trends and Marketing
Hookah smoking is commonly viewed as a social activity. Often done in groups of people who share one pipe and try different flavours throughout the evening, hookah smoking is seen as a relatively inexpensive way to "get together" and have fun. The expansion of the hookah bar and café industry, especially in inner cities and near universities and colleges where youth and young adults gather, illustrates the growth potential for hookah marketing and use.
Current marketing for hookah pipes and their specialized tobacco packs is fairly limited to specialized shops and online stores. The cafés and bars, on the other hand, are expanding rapidly to reach wider audiences. While online chats, blogs and other user sites are still a big part of the hookah culture in the United States, business owners are branching out. Advertisements in the nation's 80 alternative, free weekly papers are very common, as are ads in college newspapers and magazines. Again, young urban adults and college students are the targets.
Conclusions
Existing evidence on water pipe smoking shows that it carries many of the same health risks and has been linked to many of the same diseases caused by cigarette smoking. Access to this "new" form of tobacco use continues to grow, especially in hookah cafes targeting 18-to-24 year olds. Water pipes can become yet another inducement to smoking that appeal particularly to a younger audience attracted by the reportedly sweeter, smoother smoke. They may have an appeal similar to the sweeter, candy-flavoured cigarettes and tobacco products that the tobacco industry has begun to market to young adults and youth who appear to be more attracted to these flavours than adults.
More research is needed into the health effects of water pipe use, and the patterns and process of beginning to use water pipes amongst various populations. Since little data exist on prevalence of hookah use in the United States, national surveys on youth and adult tobacco use should consider adding a question on this topic. There also is virtually no research on the risks of second-hand smoke from water pipe use. To protect the public from the potential dangers of the growing water pipe trend, the tobacco control community must work to correct the current misperceptions about the health risks of water pipe smoking. Advocates also must ensure that new smoke free air laws include hookahs and the places where hookahs are smoked and remove loopholes from existing laws that make hookahs popular and accessible. Health care providers, quit lines and university administrators should also consider offering culturally appropriate cessation products and services to help water pipe smokers attempt to quit.
Image by: SXC